Insul-Tek® Piping Systems Inc.
We have been in the business designing and manufacturing preinsulated piping systems in Syracuse, NY since 1989. Whether it be a cryogenic piping system operating at -350°F or a district heating system operating at 500°F, Insul-Tek ® can provide a custom designed system to suit the specific requirements of your project.
Insul-Tek® provides complete pre-engineered piping systems that are custom designed to meet the client's specific project requirements. We sell our products to universities, governmental agencies, schools, municipalities, airports, prisons, industrial and petro-chemical plants. Insul-Tek® offers a comprehensive package of services including:
Complete Engineering and Design Assistance

Including Product Selection assistance, System Design with review of system layout, and Pipe Stress Analysis.

Comprehensive Project Management

From budget estimates to on-site technical field service during installation.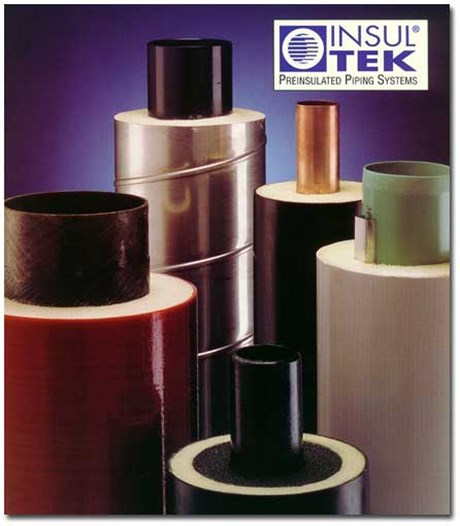 We offer a complete line of insulated piping products in Syracuse, NY suited to handle almost any application. We also offer c omplete engineering and design assistance, including product selection, system design with review of system layout including pipe stress analysis.
Contact us today to learn more about our preinsulated piping systems.
We now accept all major credit cards.